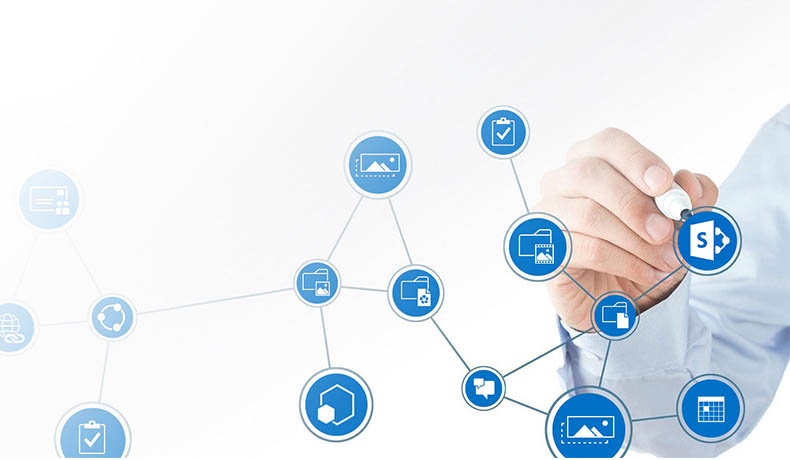 SHAREPOINT
Let's face it, SharePoint is huge, and Microsoft is not always going to be there to guide you from start to finish. As a result, we notice many companies that have adopted SharePoint do not maximise its potential. With SharePoint, you can create, manage and share documents, and even create customised sites as a common platform for you organisation.
As a Microsoft Gold Partner, SharePoint is right up our alley. Our consultants can help you with every aspect of SharePoint, including but not limited to: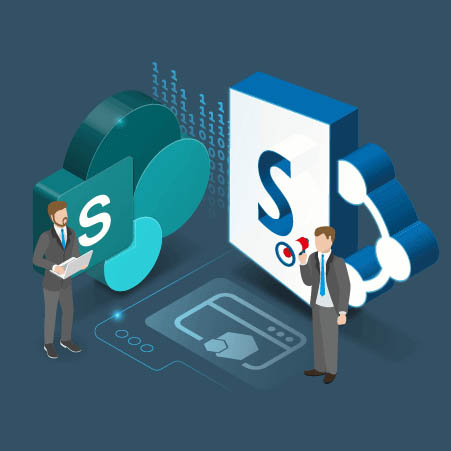 Application Development
Migration
Branding and customisation
Intranet portal and corporate web services
Enterprise content management
Business process automation
Integration
Business Intelligence
Planning & Starting
Did you know you could manage business content using SharePoint? More and more companies are adopting Microsoft SharePoint due to its world-class collaborative features and content management function through a strong set of tools that can easily be used, even for the non-technical personnel.
ISCISTECH SharePoint portfolio includes but not limited to large-scale multi-lingual intranets, global extranets, corporate websites, knowledge management portals, business process automation, and intuitive social collaborative solutions across diverse industries and business functions.
Get Expert Resources on Demand
Our SharePoint resources can help you build a thorough methodology that combines data engineering and an administrative plan. We can help you empower omnipresent access without compromising security. Regardless of whether you're propelling another activity or streamlining a current usage, we'll help you meet your objectives on time and within your budget.
ISCISTECH's profound SharePoint ability incorporates full information of what is accessible out-of-the-container, how to augment it to its full advantage, and how to coordinate it with other basic applications. Our SharePoint practice is a characteristic augmentation of our long history with Microsoft advancements so in the event that you have SharePoint and other Microsoft advances set up, we can help you take advantage of those ventures.
What SharePoint Solutions do we Offer?
Technical knowledge on flow, degree definition and prioritization, IT scene fit, execution, and client reception
Engineering framework and configuration works that covers foundation outline, equipment estimation, application design, and adaptability and accessibility enhancements
Client encounter configuration works including personas, abnormal state data engineering, idea wireframes, visual plan ideas, subject outline, and portable plans
Data engineering configuration covering substance stock, scientific categorization definition, metadata design, site structure and content metadata mapping
Modification of client experience according to customer personality and corporate picture
Application advancement from necessities definition to UI plan, improvement, testing, organization and preparation
Existing framework investigation, content mapping, robotised relocation, custom movement from different stages like Lotus, Oracle etc.
Test for execution, stack, mechanizing scripts and detailing
Demos and training including thorough manuals and recordings
Undertake integrations with other venturing applications like SAP and MS Dynamics
ISCISTECH's SharePoint practice has rich involvement in executing the SharePoint Solutions from 2007 utilizing different SharePoint Versions MOSS 2007, SP 2010, SP 2013, SP 2016 and Office 365.
SharePoint 2013 – 2016 :
Microsoft SharePoint gives the "one-stop" arrangement that helps you share, oversee and locate the right data. SharePoint helps the association to expand the "Representative Productivity" with its Collaboration, Knowledge Management, Document Management and Enterprise Search Services.
We will comprehend the Organization Employees Culture with different meetings and gatherings amid the plan of Information Architecture, Taxonomy and Social Tools and so forth.